Are you looking for program which will give assured Job Opportunities with a package ranging from 4 to 12 Lpa?………………….If your answer is yes , Then this is for you
"A dream does not become reality through magic; it takes sweat, determination, and hard work."
GET YOUR DREAM JOB
These days, most of the online courses follow this pattern: An instructor teaches the course and a student learns. But one of the things missing is student-instructor interactions. 
​
This is what EdYoda hope to achieve through their Programs. EdYoda approach consists of 4 verticals:
1. Learning,
2. Mentorship,
3.Evaluation and
4.Job Connect
Learning: It consist of technical skills which involves skills associated to the program you have opted and non-technical skills like problem solving, communication, aptitude etc
Mentorship: Apart from the interaction in live sessions, The Mentors will be available to clear your queries on Microsoft teams. The option for 1-on-1 chat is always available, so you can reach out to your Mentors for a private discussion as well.
Evaluation: After every module, They will have evaluations to check what is your comfort level with these skills.
Job Connect: At the end, once the program gets over, we would connect you to our hiring partners for relevant opportunities.
Program Designed to get you a Job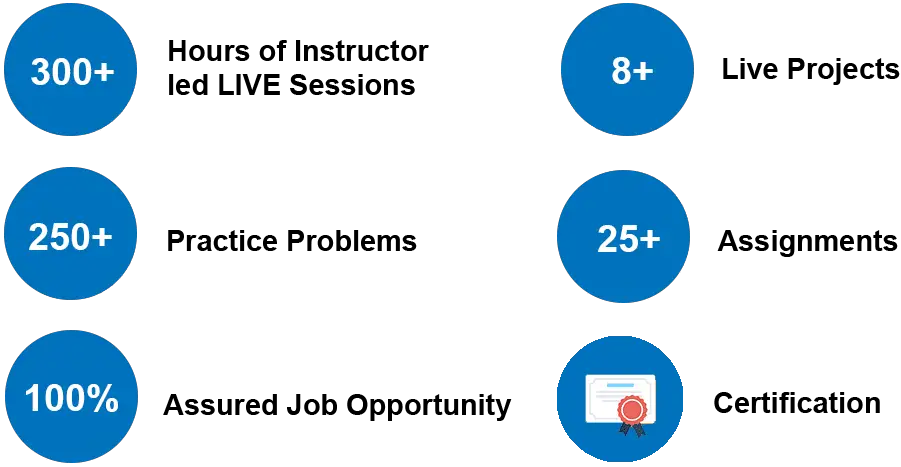 These programs contain nearly 300 practice problems and assignments. Besides that, students get to work on 8+ live projects to get the feel of working in a development and production environment. This helps them get a sneak peek on how to work in a Team, to brainstorm on an idea, to plan and execute the tasks.
Technologies you'll learn
FullStack developer is a person who gets to experience the best of both worlds i.e. front-end and back-end of a website.
Although these developers may use different stacks, the process remains the same. In this Program, you will learn the MERN stack (MongoDB, Express, React and NodeJS)
Your journey to FullStack development will begin by learning the 3 core technologies that are the foundation to any website on the Internet today.
They are HTML, CSS and JavaScript.
Once you gain a good grasp on it, you then move on to the
Front-end Framework i.e ReactJS.
Then, it's time to learn MongoDB, where you learn how to store data and perform various data operations, NodeJS and ExpressJS for back-end server-side development.
Are you worried about your career in IT? Then don't wait; take the first step towards realizing your dream career today.
They'll help you figure it out!

About EdYoda :-
EdYoda is re-imagining higher education. They educate on job-relevant skills and connect EdYoda graduates to job opportunities through employer partnerships.
Their job-ready programs are for students who need hand-holding a mentorship along the journey. We also promise students assured job opportunities at the end of the program.
At EdYoda they believe that access to education and opportunities is the biggest enabler. EdYoda is an attempt to connect our students to the best job opportunities. Their students from tier 2 and tier 3 India with limited access to high-quality skill-based education are now working with top MNCs. Being able to serve these students has been the real success of the EdYoda team.
Click here