IBM GBS pool campus drive:-
About Company:-
IBM is a leading provider of enterprise security solutions. Named by industry analysts as a leader in 12 security market segment categories, IBM Security is a multi-billion dollar business that is rapidly growing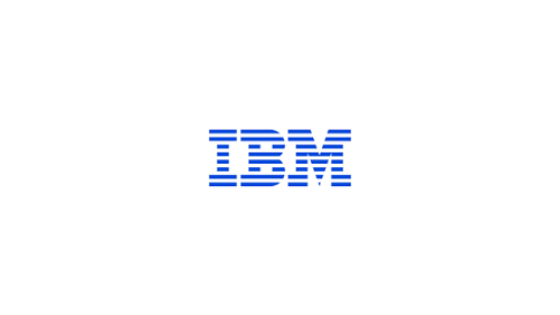 In an industry focused on building walls, IBM Security is focused on creating an open, connected security ecosystem that leverages AI and cloud to help clients improve compliance, stop threats, and grow their business securely.
Company Name:- IBM
Company Website:- www.ibm.com
Job Position:– Associate System Engineer
Job Location :– Across India
Expereince Required :- Fresher
Salary Package :- 4.25 to 4.65 Lpa + one time settling allowance of Rs.25000
ONLY FOR FEMALE CANDIDATES
Eligible FEMALE students should complete the registration by November 24, 2019.
Please Note: – Institutions affiliated to JNTUA only will be eligible for the pooled drive.
Institutions where IBM had already conducted campus hiring drive for Associate System
Engineer role for 2020 batch will not be eligible to attend this event.
Qualification and Requirements:-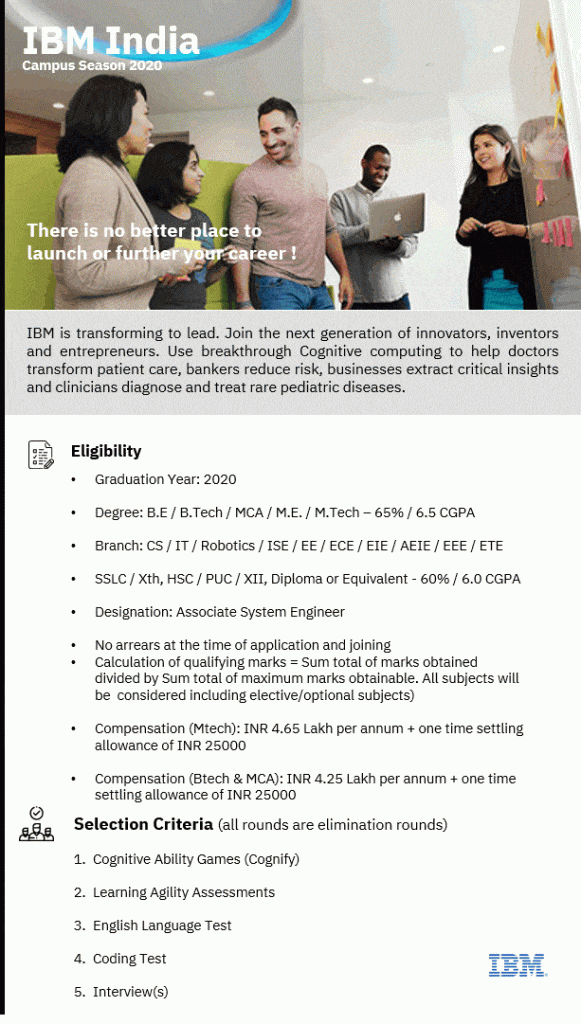 IBM GBS pool campus drive Registration Link :- Click Here
For More Details About The Drive :- Visit Here
Also apply other off campus drives