Jobs in dell company bangalore :-
About Company:-
Dell is a US multinational computer technology company that develops, sells, repairs, and supports computers and related products and services. Named after its founder, Michael Dell, the company is one of the largest technological corporations in the world, employing more than 145,000 people in the U.S.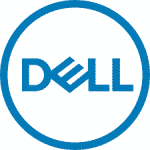 With more than 100,000 team members globally, we promote an environment that is rooted in the entrepreneurial spirit in which the company was founded. Dell's team members are committed to serving our communities, regularly volunteering for over 1,500 non-profit organizations. The company has also received many accolades from employer of choice to energy conservation. Our team members follow an open approach to technology innovation and believe that technology is essential for human success
Company Name:- Dell
Company Website- www.dell.com
Job Position:– Software Engineer
Location:- Bangalore, India
Required Qualifications :-
  • BS/B.Tech/B.E in Computer Science or equivalent degree  
• Experience with Java platform technologies (Core Java)..
Ability to work in Agile model.
Should be flexible to develop software and write test cases for its validation. Test Automation experience.
Preferred Qualifications:-
Java Swing
AngularJS, NodeJS, TypeScript
LDAP / Active Directory
SQL (SQL Server, Oracle, mySQL) 
Ant, Maven, Jenkins, Gradle, Artifactory
Java application development in Linux environment
Requirements– Experience in current software development experience required with exposure to one or the following:C, C++,.NET, VMWare, Java-BA/BS
Preferences-Knowledge of storage networking architecture. The ideal candidate should be flexible to develop software and tests in an integrated development and test environment
Jobs in dell company bangalore – Dell of campus drive apply link :- Click Here