Latest off campus jobs in bangalore:-
About Company:–
MetricStream is a market leader in Enterprise-wide GRC and Quality Solutions. Its GRC platform is widely used in Fortune 500 and Fortune 2000 organizations in industries as diverse as pharmaceutical, high tech manufacturing, energy, financial services, healthcare, manufacturing, food and beverages and automotive to manage quality processes, manage corporate policies, manage regulatory and industry-mandated compliance and corporate governance initiatives..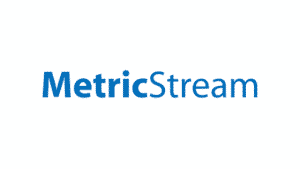 MetricStream's product portfolio comprises of a comprehensive suite of applications based on the patent-pending Enterprise GRC Platform. The applications are designed to manage compliance with quality standards, industry regulations, risk programs, and corporate policies.
Company Name :-  MetricStream 
Company Website :- www.metricstream.com
Job Location: Bangalore
Interview Location: Bangalore (Outstation Candidates should be willing to travel to Bangalore for interview)
CTC:– 5.5 Lac / Annum
Eligibility :-
Graduation degree: BTech / BE / MCA
Graduation Stream: CS/IT/ECE
Year of passing graduation: 2019
Percentage throughout the academics should be greater than 65%
Good pH Score(eLitmus test)
Job Description:
Candidate will be part of MetricStream implementation team and will be working on designing and developing applications. You will work closely with MetricStream's customers, product management, QA and support organizations to develop and deliver high-quality applications.
Skills Required:
C, SQL, PL / SQL, Java
Interview Process:
Online Test ( Click Here to take the online test )
Technical Interview
HR Interview
| | | |
| --- | --- | --- |
| Starts at | : | Tue, Sep 3, 4:00 PM, IST |
| Ends at | : | Wed, Oct 30, 10:00 PM, IST |
| Duration | : | 1 hour 50 minutes |
Note: Candidates willing to commit a minimum of 24 months need only apply.
Latest off campus jobs in bangalore Apply Link :- Click Here
Also apply other off campus drives