Off campus drive in delhi:-
About Company :-
ZS is a professional services firm that works side by side with companies to help develop and deliver products that drive customer value and company results. From R&D to portfolio strategy, customer insights, marketing and sales strategy, operations and technology, we leverage our deep industry expertise and leading-edge analytics to create solutions that work in the real world.
Our teams work with colleagues across North America, Europe and East Asia to create and deliver real world solutions to the clients who drive our business.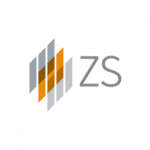 Our most valuable asset is our people—a fact that's reflected in our values-driven organization in which new perspectives are integral and new ideas are celebrated. ZSers are passionately committed to helping companies and their customers thrive in industries ranging from healthcare and life sciences, to high-tech, financial services, travel and transportation, and beyond.
Company Name:- ZS India
Company Website:-www.zs.com
Job Position:-Test Analyst
Location:- New Delhi
Expereince :- 0 to upto 3 years
Salary Package :- ZS offers a competitive compensation package with salary and bonus incentives, plus an attractive benefits package.
Qualifications:–
• Bachelor's/master's degree with specialization in Computer or IT, BCA or other computer-related disciplines with minimum 60% marks throughout the education;
• Up to 3 years of software testing experience, preferably in business intelligence domain;
• Extensive knowledge of manual testing and advanced critical thinking skills;
• Knowledge / exposure to all aspects of SDLC/STLC;
• Understand the behavior of complex data warehousing and business intelligence solutions and apply that knowledge towards testing;
• Understanding of defect tracking and test management processes and tools.
Additional skills:
• Strong analytic and problem solving skills
• Excellent verbal and written communication skills
• Excellent organizational and task management skills
• Strong work ethic and personal initiative
• Ability to collaborate with internal, cross-office technology teams to test technology solutions.
ZS is a global consulting firm; fluency in English is required, additional fluency in at least one European or Asian language is desirable.
Candidates must possess work authorization for their intended country of employment. An on-line application, including a cover letter expressing interest and a full set of transcripts (official or unofficial), is required to be considered.
Job Description :-
TEST ANALYST
The QA & Test team develops and executes test cases on software solutions to ensure new functionality and fix known defects.
Test Analysts support, maintain, document and enhance existing technology solutions by building tools to automate and improve system functions.
Responsibilities:–
• Contribute to a project's overall test strategy and test plan;
• Create and execute test scenarios; select the best methods, techniques and evaluation criteria for testing;
• Identify test data requirements and generate required data to support testing;
• Evaluate and analyze application behavior and data for potential software issues;
• Clearly report issues found during testing;
• Create test deliverables required by company and project testing standards;
• Work collaboratively with other testers, developers and stakeholders;
• Participate in, and occasionally lead, process improvement efforts.
Off campus drive in delhi – ZS Associates off campus drive apply link :- click here

Also apply other off campus drives