off campus drives in kerala:-
About Company:-
For over 30 years, we've been delighting customers through better process. From the very beginning, it's all we've done. In fact, our very first dollar came from process consulting.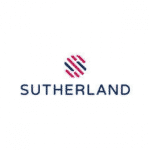 Three decades later, we have 120 clients from the Fortune 1000, and complete 43 million transactions a month on a digital backbone that spans 19 countries around the world.
Company Name :-    Sutherland
Company Website :- www.sutherlandglobal.com
Job Position:-  Customer Service Associate
Location:-  Cochin
Click Here To Learn the Top Courses C Programming, Data Structure, Algorithm and Linux ,Java,Python,Data Sceince,.Net ,Machine Learning ..and many more To Get Your Dream Job in Top Companies
Qualification and Requirements:-
Any Graduate/ 10+2+3 Certificate Holder
Willing to work US shifts (Rotational)
An aptitude for customer service and Computer troubleshooting
Excellent oral and written communication skills (English)
Keyboarding Skill (WPM – 25 to 30) Accuracy (85%)
Must be able to join immediately- work location would be Cochin
Willing to relocate to Cochin, if a non-Keralite
Communication Skills:-
Verbal: Fluent in English
Written: Good written skills in English.
Terms and Conditions:-
Must be able to join immediately as the requirement is urgent
Should be willing to work night shifts (Rotational)
Free cab facility with pick up and drop for all night shifts (within transportation bounda
Drive Details:-
DATE – 20-10-2019 (SUNDAY)
VENUE – CHAVARA HALL
RAJAGIRI SCHOOL OF ENGINEERING & TECHNOLOGY
RAJAGIRI VALLEY P.O,
KAKKANAD,ERNAKULAM
682039
off campus drives in kerala – sutherland pool campus drive apply link :- click here
Click Here To Download The Most Tricky Interview Questions With Detailed Answers and Previous Years Question Papers Of Infosys,Wipro,Cognizant(CTS), TCS ,AMCAT,eLitmus With Detailed Solutons For Everyquestion