Directi Off campus Drive:-
About Company:-
Directi comprises of a group of tech businesses owned, operated or invested in by Bhavin and/or Divyank Turakhia. The Group boasts of multiple business units that are run independently by their respective management teams .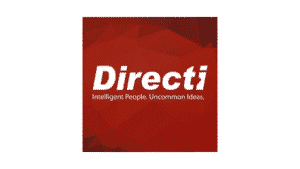 Click Here To Register For The Latest Offcampus Drives(B.E/B.Tech)
Company Name:- Directi
Company Website:- www.Directi.com
Job Position:- Software Engineer
Location:- Mumbai, Maharastra
Annual Salary Range– Rs. 8,00,000 (Fixed)
Experience– Fresher
Click Here To Learn the Top Courses C,Java,Python,Data Sceince,.Net ,Machine Learning,dogita marketing ,web developement ..and many more To Get Your Dream Job in Top Companies
About the role:-
CodeChef is seeking a Backend Engineer for a frenetic journey, who will be​ involved in all technical/engineering aspects related to the platform, playing a critical role in the design, planning, development, and deployment.
We are looking for the one, who will help develop best practices for future development. The job offers the rare delight of owning the platform which is an integral part of the programming community.

Join Our Telegram Channel For Daily Job Updates
Responsibilities–
Code, develop and design features-
Deliver across the entire app life cycle, design, build, deploy, test and support
Continuously discover, evaluate, and implement new technologies to maximize development efficiency-
Bug fixing, thwarting hackers
– Optimizations, scaling, performance enhancements- Investigation of hard algorithmic problems (occasionally)
Click Here To Download The Most Tricky Interview Questions With Detailed Answers and Previous Years Question Papers Of Infosys,Wipro,Cognizant(CTS), TCS ,AMCAT,eLitmus With Detailed Solutons For Everyquestion

What should you possess:–
Good algorithmic problem-solving skills
In-depth knowledge of any one programming language
Any, in-depth- Exposure to any web technology. (PHP/Python/Ruby/Erlang etc)
Academic/Industrial exposure to Computer Science. (Not having a professional computer science degree should not deter you from knowing the fundamentals)
Understanding of Networking, Operating Systems, Databases
Curiosity to work with front-end (JavaScript HTML & CSS) and appreciation for aesthetics. (We take pride in our software only if people can use it)

Good to have–
Insight into the inner workings of the Web.
Hands-on with REST APIs / APIs, Proxies, HTTP, DNS, Queuing & Scheduling.
Experience in using *nix systems like GNU/Linux & Mac OS X.
Selected for GSoC, Participated, and won of any Hackathons
 Running a deployed web/mobile
 If you are a Free and Open Source Software contributor, do let us know. We value it.
Join Facebook group For more updates
An ideal team member has: –
– A strong desire to make a difference
– Love for technology and computer science education
– A liking for what CodeChef does (each one of us here wholly believes in what we do, and see this not just as work but as an endeavor towards a common goal)
– Pursues excellence
– Driven by a desire to make an impact than by money. We do compensate our employees reasonably well, but this is not the highest paying job in the world.

Perks:-
– Delight of owning the platform for the programming community 
– An opportunity to make a difference. 
Directi Off campus Drive Apply Link:- Click Here
Other than ,directi off campus drive,check the following off campus drives aswell
More About Directi Company:-
Bhavin is a serial tech entrepreneur and Co-founder & CEO of Directi.
With over 17 years of technology experience, Bhavin brings in a deep understanding of the entire industry, a strong technical background, a keen business sense, and most importantly, a clear vision of the future of the industry.
He is a respected personality in the Internet and Technology community, and a frequent speaker at various seminars, tech conferences and business college events.