Fractal analytics off campus drive:-
About Company :–
Fractal is one of the most prominent players in the Artificial Intelligence space. Fractal's products include Qure.ai to assist radiologists make better diagnostic decisions, Cuddle.ai to assists CEOs and senior executives make better tactical and strategic decisions, Theremin.ai to improve investment decisions and Eugenie.ai to find anomalies in high velocity data.
Fractal's mission is to power every human decision in the enterprise and uses the power of AI to help the world's most admired Fortune 500 companies.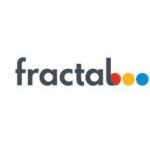 Fractal has consistently been rated as India's best companies to work for, by The Great Place to Work® Institute.
Fractal has been featured as a leader in the Customer Analytics Service Providers WaveTM 2019 by Forrester Research, and recognized as an "Honorable Vendor" in 2019 magic quadrant for data & analytics by Gartner.
Company Name:- Fractal Analytics
Company Website:- fractal.ai
Job Position:– Associate, Data Engineer
Job/Interview Location: Bangalore and Mumbai
Desired Experience: 0 to 1 Year
Annual Compensation:- INR 4 LPA to 5 LPA, basis candidate's performance during recruitment process
Qualification :-
Target Batch: 2018 and 2019
Degree and Streams: BE/B.Tech (CS, IT and EC)
Eligibility:-
– Min. 65% or equivalent academic score in 10th, 12th, and Graduation
– Only Female Candidates
Job Description:
Candidate will work on the Technology Services team that helps deliver our Analytics offerings at scale to our Fortune clients worldwide.
The role is responsible for innovating, building and maintaining technology services
Desired Skills:-
• Exposure to System Integration, Application Development or Data-Warehouse projects, across technologies used in the enterprise space
• Strong software development knowledge using:
o Object oriented languages (e.g. Java, C#, C++) and frameworks (e.g. J2EE or .NET), and
o Database programming using any flavor of SQL
o Expertise in relational and dimensional modelling
o Exposure across all the SDLC phases, including testing and deployment

• Proven track record in keeping existing technical skills and developing new ones, so that you can make strong contributions to deep architecture discussions around systems and applications in the cloud (Azure, AWS or GCP)
• Characteristics of a forward thinker and self-starter that flourishes with new challenges and adapts quickly to learning new knowledge
• Ability to work with a global team of consulting professionals across multiple projects
• Knack for helping an organization to understand application architectures and integration approaches, to architect advanced cloud-based solutions, and to help launch the build-out of those systems
• Passion for educating, training, designing, and building end-to-end systems for a diverse and challenging set of customers to success
Responsibilities:
• Be an integral part of large scale client business development and delivery engagements
• Develop the software and systems needed for end-to-end execution on large projects
• Work across all phases of SDLC, and use Software Engineering principles to build scaled solutions
• Build the knowledge base required to deliver increasingly complex technology projects
Fractal analytics off campus drive Apply Link :-
Step 1 :- Register Here
Step 2 :- Apply Here
Also apply other off campus drives