off campus drives in hyderabad for 2020 passouts:-
About Company:-
Deloitte Touche Tohmatsu Limited, commonly referred to as Deloitte, is a multinational professional services network. Deloitte is one of the "Big Four" accounting organizations and the largest professional services network in the world by revenue and number of professionals.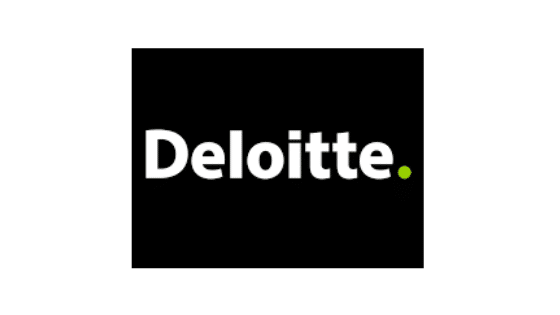 Deloitte is the brand under which tens of thousands of dedicated professionals in independent firms throughout the world collaborate to provide audit, consulting, financial advisory, risk advisory, tax and related services to select clients.
Company Name:– Deloitte
Company Website:- www2.deloitte.com
Job Position:– Software Engineer /Quality Engineer
Location :- Hyderabad ,India
Experience Required :- Fresher
Work hours:- 11 a.m. – 8 p.m. (For certain teams rotational shifts may apply)
Qualification :-
Educational Qualification: B.Tech (Circuit Branches) 60% or 6.5 GPA and above throughout without any running backlogs 2020 graduates
Role: Software Engineer :-
As a campus intern in this role, you will have the responsibility for designing and developing software applications for global enterprise solutions.
Your key responsibilities will include to:-
design, build, Testing units and document applications using SAP, Microsoft platform and technologies (C#, ASP.NET SharePoint, SQL Server), SalesForce, PEGA, Service Now and Essbase
work with Senior Software Engineers, Architects, Dev Managers and Business Analysts to clearly define and understand business requirements
Recommend technological solutions/options on projects and teams to achieve business objectives
2. Role: Quality Engineer
As a campus intern in this role, you will document and implement required tests based on the defined and approved test basis
You will play an informed role with regard to the development and application of testing standards, techniques, methodology, testing process management, test tools, Test automation and quality improvement initiatives.
Your key responsibilities will include to:-
creates new test packages (Test Design, Execution Plan and Data Preparations)
Work on test automation through approved automation tools
test low to medium complexity system applications and verify all output and assess the overall functional and non- functional quality of software based systems
report any product defects or non-compliance with business/ functional requirements
supports conformance and application of test process management tools process and guidelines
off campus drives in hyderabad for 2020 passouts – Deloitte off campus drive Apply Link :- click here
Also apply other off campus drives