Walk in drives in hyderabad:-
About Company:-
CSS CORP is a US-headquartered IT Services and Technology support company known for offering cloud transformation, digital and tech support services to enterprises and consumer products companies.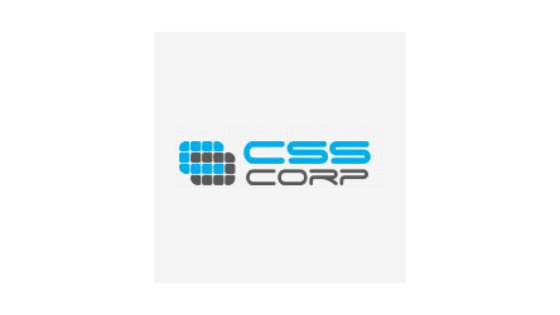 CSS Corp is a vibrant, new age services company providing digital and customer experience solutions for some of the biggest brands and enterprises in the Technology, Media and Telecom (TMT) space. … We work with some of the top most technology disruptors and there are seismic shifts happening in their ecosystem.
Company Name :- CSS Corp
Company Website :- www.csscorp.com
No of positions:- 10
Walk-in Location:- Gachibowli, Hyderabad
Work Location:- Kondapur, Hyderabad
Walk-in Date – 02-Nov-2019 (Saturday).
Experience:-– Fresher( 0 to 1 years expereince)
Qualification :– Any Graduate
Knowledge, Skills and Abilities:-
Working knowledge of Windows OS and basic knowledge on Linux OS
Working knowledge of PC architecture/technology
Working knowledge and understanding of policies and procedures and the ability to determine the course of actions based on given guidelines
Ability to analyse and solve technical problems by investigating potential solutions using troubleshooting skills
Good organisational skills
Good Analytical & Cognitive skills
Excellent telephone and customer handling skills
Ability to deal professionally with irate customers
Ability to learn new products and technologies
Principle duties and responsibilities :-
Provides L1 & L2 remote support on all 5 operating systems (Linux, Mac, Windows, Chrome and Android) with basic OS troubleshooting techniques and documented escalation procedures
Provides L1 & L2 remote support on Google software and applications to the point of installation and basic use; if required need to escalate or file bug with application owners
Uses troubleshooting techniques to identify network related issues
Provides system administrative support and basic hardware troubleshooting on Google desktops, laptops, VMs and Servers
Help Google employees with access & account issues based on defined/documented guidelines, policies and procedures
Attends required technical training sessions and makes effective use of KBs to address issues efficiently
Complies with schedule adherence to ensure the overall service level targets are achieved
Identifies and provides input on unique (or) recurring user problems
Should be willing to work on rotational shifts and rotational weekoffs.
walk in drives in hyderabad – CSS Walk In Drive Details:-

Contact Person:- Venumadhav Manchiraju
Walk-in Date – 02-Nov-2019 (Saturday).
Time:- 11 AM to 5 PM

Venue:–
CSS Corp Pvt Ltd. Regus Office,
8th Floor, SLN Terminus,
Survey No. 133,
Beside Botanical Garden,
Gachibowli, Hyderabad, 500032
Also apply other off campus drives