IBM Recruitment Drive:-
About Company:-
International Business Machines Corporation is an American multinational information technology company headquartered in Armonk, New York, with operations in over 170 countries. IBM has been present in India since 1951.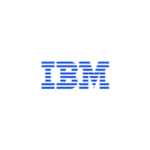 Since inception, IBM India has expanded its operations with regional headquarters in Bangalore and offices across 20 cities. … As a leading cognitive solutions and cloud platform company, innovation is at the core of the IBM company strategy.
Company Name : IBM India Pvt Ltd
Company Website : www.ibm.com
Job Position:-   Associate Systems Engineer
Job Location:- Across India
Eligibility Requirements:-
Degree: B.Tech/BE, MCA, M.Tech/ME

Computer Science and Engineering, Information Technology, Information Science, Software Engineering, Electronics & Communication Engineer, Electrical & Electronics Engineering, Applied Electronics & Instrumentation, Electrical Engineering, Electronics & Instrumentation Engineering, Electronics Telecommunication Engineering, Electronics Engineering, Electronics & Instrumentation & Control, Instrumentation
About Business Unit:-
IBM Services is a team of business, strategy and technology consultants that design, build, and run foundational systems and services that is the backbone of the world's economy.
IBM Services partners with the world's leading companies in over 170 countries to build smarter businesses by reimagining and reinventing through technology, with its outcome-focused methodologies, industry-leading portfolio and world class research and operations expertise leading to results-driven innovation and enduring excellence.
Role and Responsibilities:-
Spark growth for our clients and your career
Joining IBM Services through our Associates program offers you an opportunity to work with our client teams as they help businesses adapt emerging technologies to change the way they work.
You'll develop relevant skills and quickly gain meaningful experience.
Your dedicated network of experts and mentors will provide personalized career coaching and emerging technology training; while you solve clients' most challenging problems with future-defining solutions.
Job Desciption :-
Developers at IBM are the backbone of our strategic initiatives to design, code, test, and provide industry
leading solutions that literally make the world run today
planes and trains take off on time, bank transactions complete in the blink of an eye and the world remains safe because of the work our developers do.
Whether you are working on projects internally or for a client, software development is critical to the success of IBM and our clients worldwide.
At IBM, you will use the latest software development tools, techniques and approaches and work leading minds in the industry to build solutions you can be proud of.
IBM Recruitment Drive Apply Link :- Click Here
Click Here To Download The Most Tricky Interview Questions With Detailed Answers and Previous Years Question Papers Of Infosys,Wipro,Cognizant(CTS), TCS ,AMCAT,eLitmus With Detailed Solutons For Everyquestion
Also apply other off campus drives