Off campus drives in Delhi:–
About Company:-
Chegg puts students first…Everything we build in this company is student-focused, making us the leading student-first connected learning platform. Chegg strives to improve the overall return on investment in education by helping students learn more in less time and at a lower cost.
This is achieved by providing students a multitude of educational tools from affordable textbook rentals to Chegg Study which supplements their learning through 24/7 tutor access, step-by-step help with questions, and more.  Chegg is a publicly-held company based in Santa Clara, California and trades on the NYSE under the symbol CHGG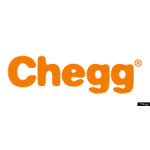 Click Here To Register For The Latest Offcampus Drives(B.E/B.Tech)
Company Name :– chegg india
Company Website :– www.cheggindia.com
Job Position:- Subject Matter Expert
Location:- Delhi ,India
Click Here To Learn the Top Courses C,Java,Python,Data Sceince,.Net ,Machine Learning ..and many more To Get Your Dream Job in Top Companies
Qualifications:–
B.Tech/ M.Tech/ MCA/ M.Sc (Computer Science) 
Freshers / Faculty – anyone with strong subject knowledge can apply.
Desired Candidate Profile:–
A Subject Matter Expert (SME) is a vital source of knowledge, capability, or expertise in Computer Science Engineering subjects.
The SME functions as the organizational representative for his/her knowledge area and applies his/her expertise to support the strategic direction of the organization. He/she should be capable and willing to work on core subjects.
Excellent knowledge & command over on Algorithms, Computer organization, Theory of computation and on programming languages like C,C++,Java, python etc.
Knowledge on Assembly language
Ability to assess and provide quality content.
Exploring skills related to programming as well as theoretical subjects in Computer Science and Engineering.
Quick learner, Good communication along with written skills.
Willingness to work in rotational shifts
Command over Algorithms, Computer organization, Theory of computation and sound knowledge on programming languages like C,C++,Java, python & assembly languages.
Roles and responsibilities:–
Authoring Solutions for advanced questions from CSE textbooks
Online answering of CSE questions posted by students abroad
Quality review of solutions given by external answerers
Content feedback and online tutoring
Click Here To Download The Most Tricky Interview Questions With Detailed Answers and Previous Years Question Papers Of Infosys,Wipro,Cognizant(CTS), TCS ,AMCAT,eLitmus With Detailed Solutons For Everyquestion
Chegg off campus drives in delhi apply link :- click here
Also apply other offcampus drives